About Necessary Technology
About Us
Computer Repair Shop History
Necessary Technology was founded in 2005 when founder Jarrod Maxfield returned to Portland, Maine, after spending five years out of state. He was driven to start a new business to help his fellow Mainers. After a few experiments and concepts that didn't pan out, Jarrod realized that computer repair was the best way to help his home state as advanced information technologies became more widely adopted. After all, the one certainty when you own a computer, no matter what it's for, is that it will need repair at some point!
Learn More
Since those early days, we've been able to assist thousands of our fellow Mainers with our signature focus on customer service and moved into progressively larger, better-situated locations.  We've learned a lot along the way and have never stopped improving our processes and services so we can keep providing some of the best computer repair and troubleshooting services in Maine.
As technology changes and evolves, so have we.  As new devices have arisen (we opened two years before the first iPhone came out!), we've learned what makes them tick, continued to get certified in their repair, and expanded our services to match what our fellow Mainers need and want most: an easy solution to their complicated technology problems.
From the beginning, we've offered the core services our customers have always needed: Virus Detection and Removal, Computer Tune-Ups, Operating System Reloads, Laptop Screen Replacement, and Data Backup to keep your information safe, and Data Recovery for when you've lost it.  We have also always helped with ensuring your computer is working well to serve your needs by installing software and printers, fixing broken keyboards, DC jacks, and power ports, and upgrading your RAM and storage to make sure your computer keeps running fast for a long time.
In 2013 we expanded to cover Macs and other Apple devices and made pick-up and drop-off easier for our customers.  We started fixing the harder-to-repair devices like tablets and phones in addition to more conventional computers.  By 2016 we were an Apple Authorized Service Provider, and able to support Apple warranty-covered repairs.  All of this has been to serve our clients where their needs are as they change over time, and we're not slowing down!

As operating systems and hardware keep evolving, software gets more demanding, and our devices keep becoming more and more necessary to our daily lives, we're constantly improving our knowledge, equipment, and customer service to meet your needs.

Laptop Repair / Desktop Repair

Virus and Spyware Removal

Data Recovery and Backup Plan
Necessary Customer Service First
When we say we prioritize customer service, we mean it. Unlike a lot of the other guys (many of whom have come and gone since we started in 2005), we don't "speak geek" at our customers, try to make you feel dumb, or take advantage of you. We want to be the people you know you can understand and trust every time we interact. We've learned that there are a lot of people who can fix computers and there are a lot of people who can communicate clearly, but the real value we bring is being able to do both at the same time.
Our customer service first attitude goes further, though. We don't charge for diagnosing your tech problems, and when we have figured it out, we give you a flat rate for the work that needs to be done. If you need it done fast, we accommodate that need by offering a rush service for the fastest possible turnaround.
That's just who we are. We're here to make your life easier as you live your modern life with all the Necessary Technology.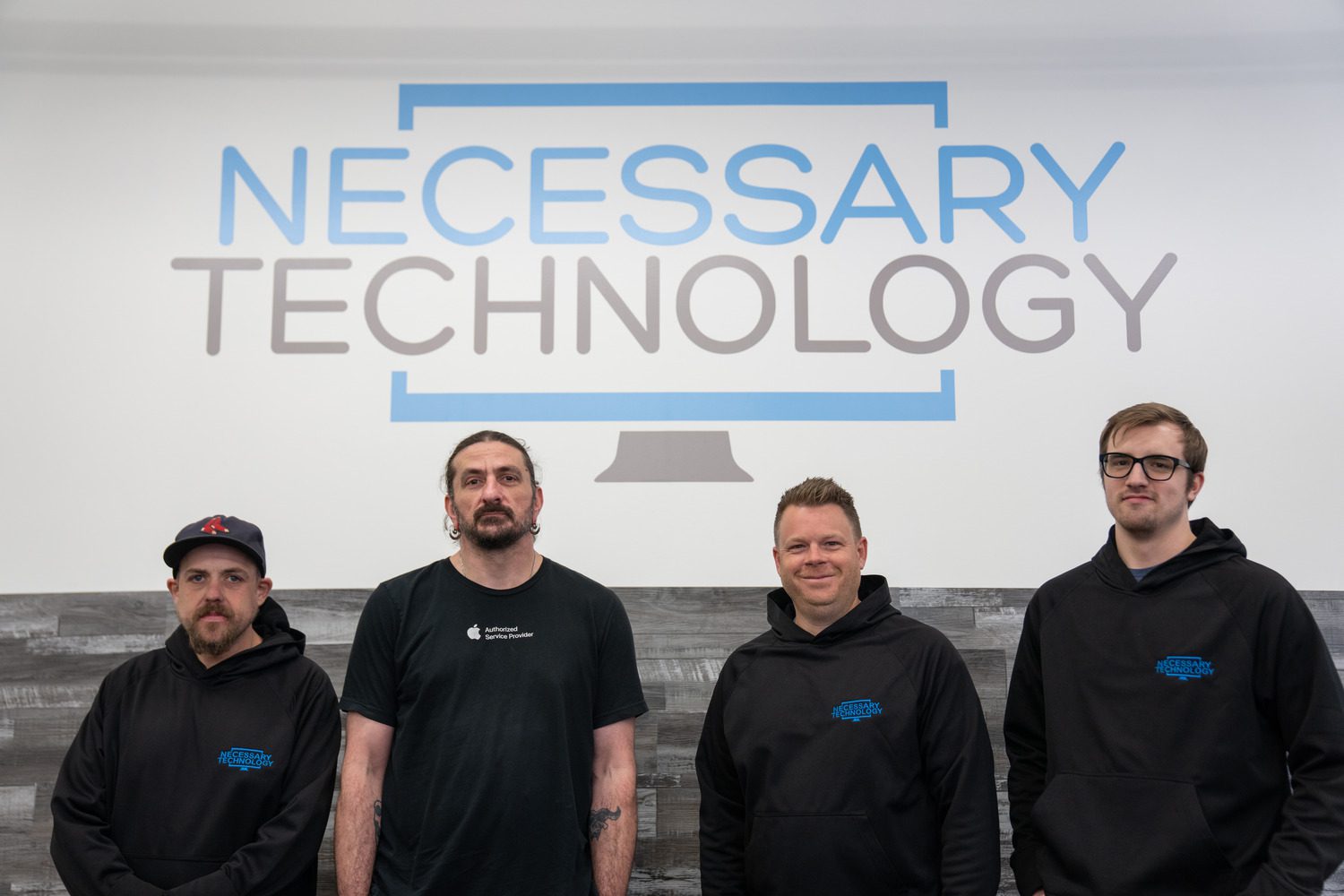 Our Tech Repair Mission Is To Make Your Life Easier
Many businesses talk about how they want to help you make your life easier. They'll offer new services to work into your daily routine, devices to solve problems you may have, or strategies for making tasks simpler. We're here to make your technology just work.
So, when that new smartphone that was supposed to make your life easier breaks down, we fix it. When you can't get your streaming service to work on your laptop, we can figure out what's going wrong. When it seems like all the things that were easy when your computer was new are getting hard, we'll tune it up and make it as easy as ever again.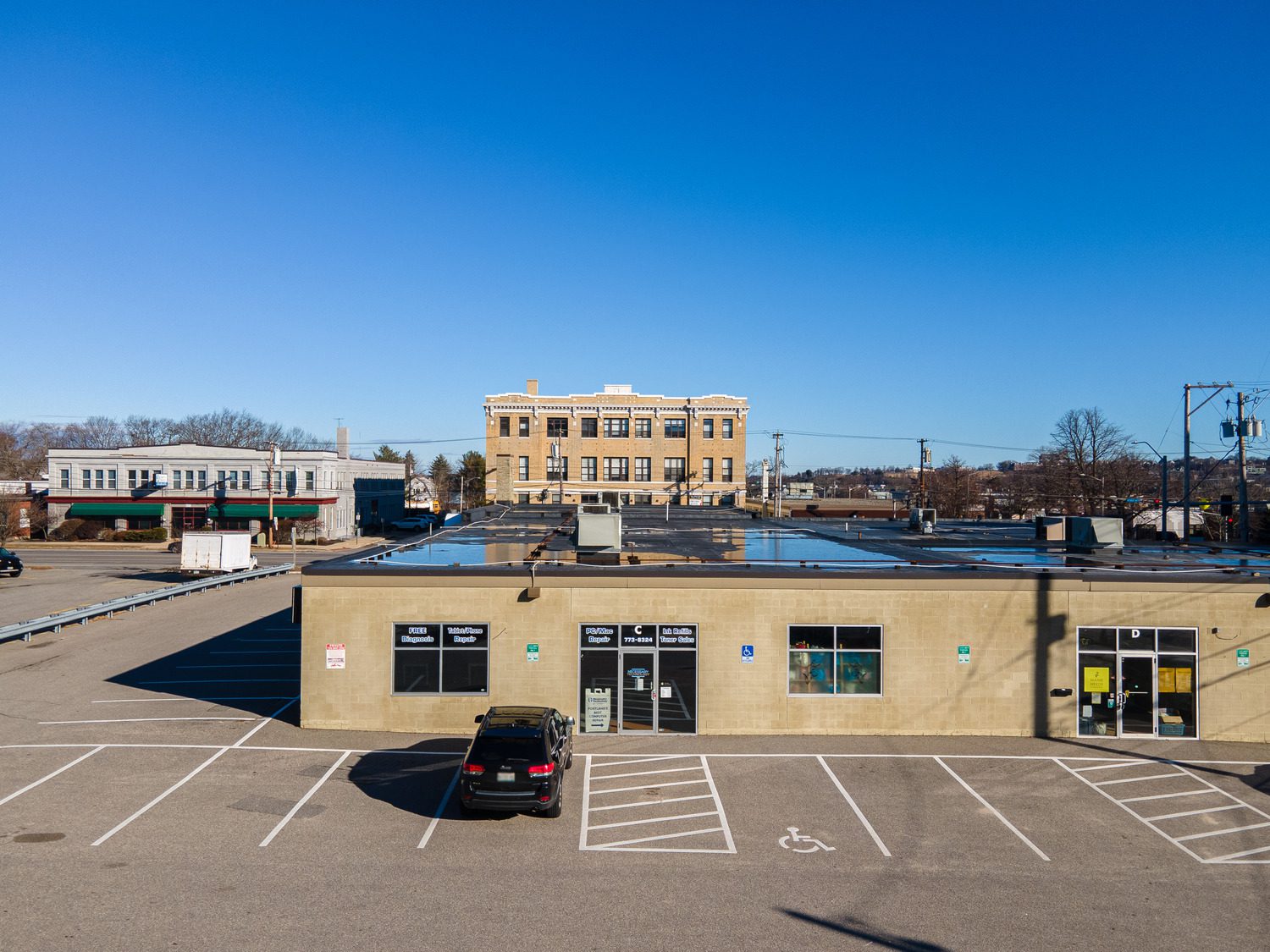 Getting Your High Tech Devices Fixed Is Simpler Than Ever
You don't have to fill out a bunch of forms, make an appointment online, or download our app. Just give us a call. Let us know what's going on, and we'll let you know what makes the most sense. Sometimes we can help you troubleshoot and fix a problem with remote support, so you don't even have to go through the hassle of unplugging and moving your device.
In cases where we need to fix the device in person, we have an easy-to-access location in Downtown Portland next to the USM library. You can drop off your device with us; we'll diagnose it, let you know the problem and the approximate timeline and exact cost to fix it, and then decide what you want to do.