Windows Laptop Repair and Troubleshooting
These days, your laptop is frequently the center of your work life, with your documents, spreadsheets, and important data tucked safely into its hard drive. Necessary Technology offers all the expert laptop repair and troubleshooting services you need to keep your laptop going strong. Whether your machine won't boot up, the battery is failing, the screen is flickering, or you need data recovered from a dead machine, we have the skill and know-how to solve your problem with our in-house laptop repair service.
Read More
Whether you have a gaming laptop that's lost performance, a spreadsheet power user at the office and on the go, or you just need your laptop to work better for zoom calls, we have the expertise to fix whatever ails your Chromebook or laptop computer. Sometimes, after a free system diagnosis, we find that cleaning out bloatware and malware and installing a bit more or faster RAM can fix many performance issues, but we look deeper.
We look for every kind of malicious software, ensure no components are overheating or undervolted, and even after finishing repairs, we carry out other diagnostics to ensure our fixes have made a difference. Then, when it's all set, we explain everything in terms that actually make sense to you rather than talking about transistors, CUDA cores, and mega transfers per second (though we can talk nerdy if you ask). This combination of customer service and expertise is why we're the Greater Portland Area's most broadly capable and customer-friendly locally owned and operated computer repair shop.
Data Backup
There's nothing more frustrating for most users than losing access to their data. From old tax records to vacation photos, the files on your laptop are precious, useful, and even necessary. We completely understand this frustration and have heard every story. We're here to help when this happens. Whether your computer is dead and you need drives harvested or you need us to recover files that were unintentionally deleted, we have the skills and expertise to recover almost any lost data.
Laptop Overheating?
We've been able to help many laptop customers with new replacement fans and a system cleaning that really improves the thermal performance of their computers. Sometimes, thermal paste and pads can become dried out and inefficient, especially in older laptops and those that run hot often. As trained laptop repair technicians, we know how to safely remove and replace these thermal compounds to ensure your cooling system performs its best. Other Convenient Laptop Repairs
Unlike some repair shops, there is no up-front charge or need to schedule an appointment to bring your computer in. Then we give you a free diagnosis of your issue and provide you a Flat-Rate quote for the repair service. We are conveniently located at 334 Forest Avenue in Portland, Maine.
Here's a short list of some of the repair services that come up most often; some of these apply only to laptops due to Chromebooks' limited hardware:
Tuning Up a laptop that has slowed down from time and use.
Removing Viruses and Malware from infected laptops.
Installing a new copy of your Windows operating system and making it run like a new laptop again.
Backing up your data, creating Proactive Data Backup Plans, or Recovering your Data if it is accidentally deleted or a Hard Drive fails.
Installing more laptop RAM for speed and performance (not always possible for Chromebooks)
Replacing a power cord that is failing or has failed.
Replacing failing fans before they lead to system damage.
Replacing broken LCD Laptop Screens.
Fixing broken or loose DC Jacks and Power Ports.
Essentially, we can do whatever repairs you need for your Chromebook or Windows Laptop Computer.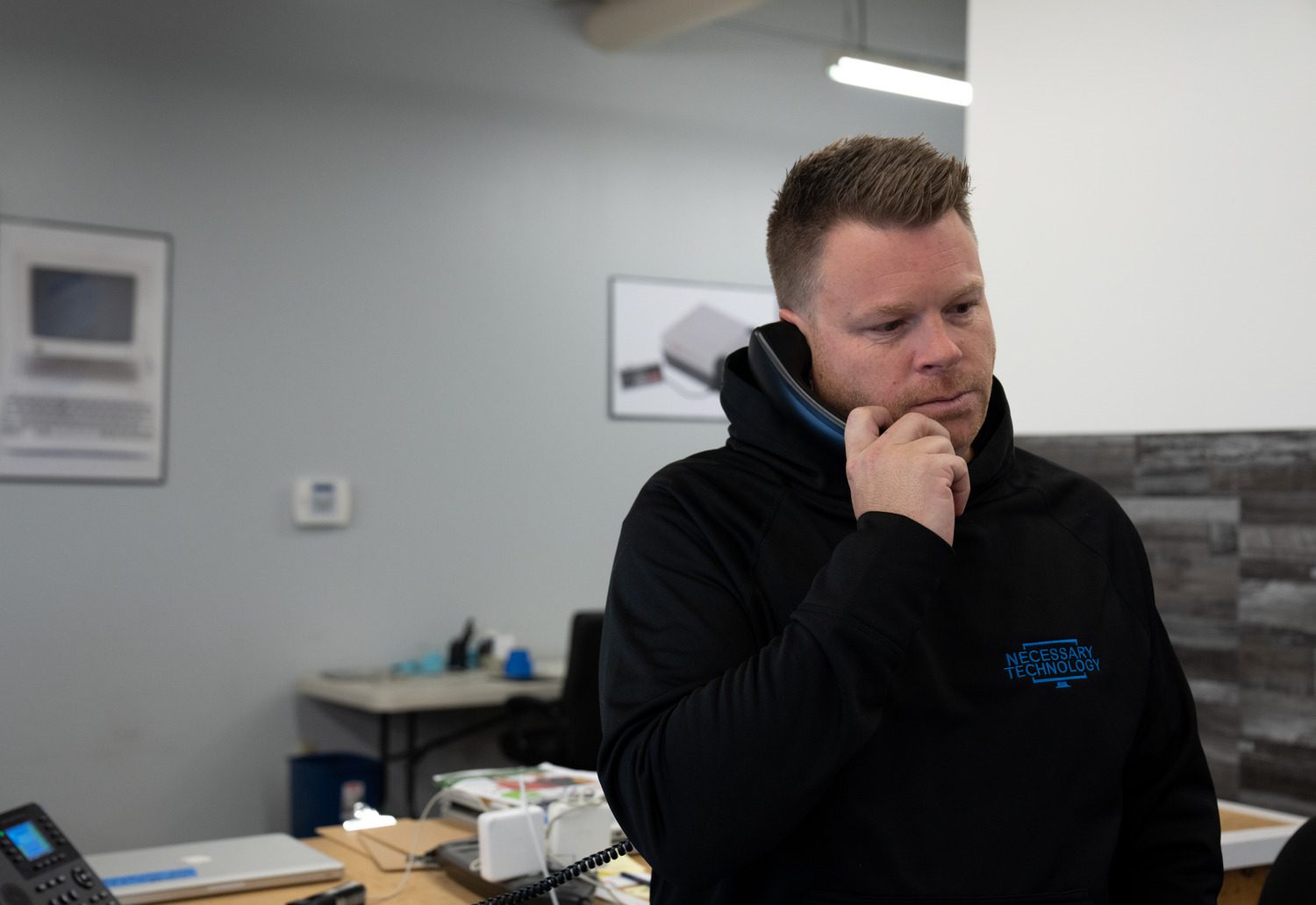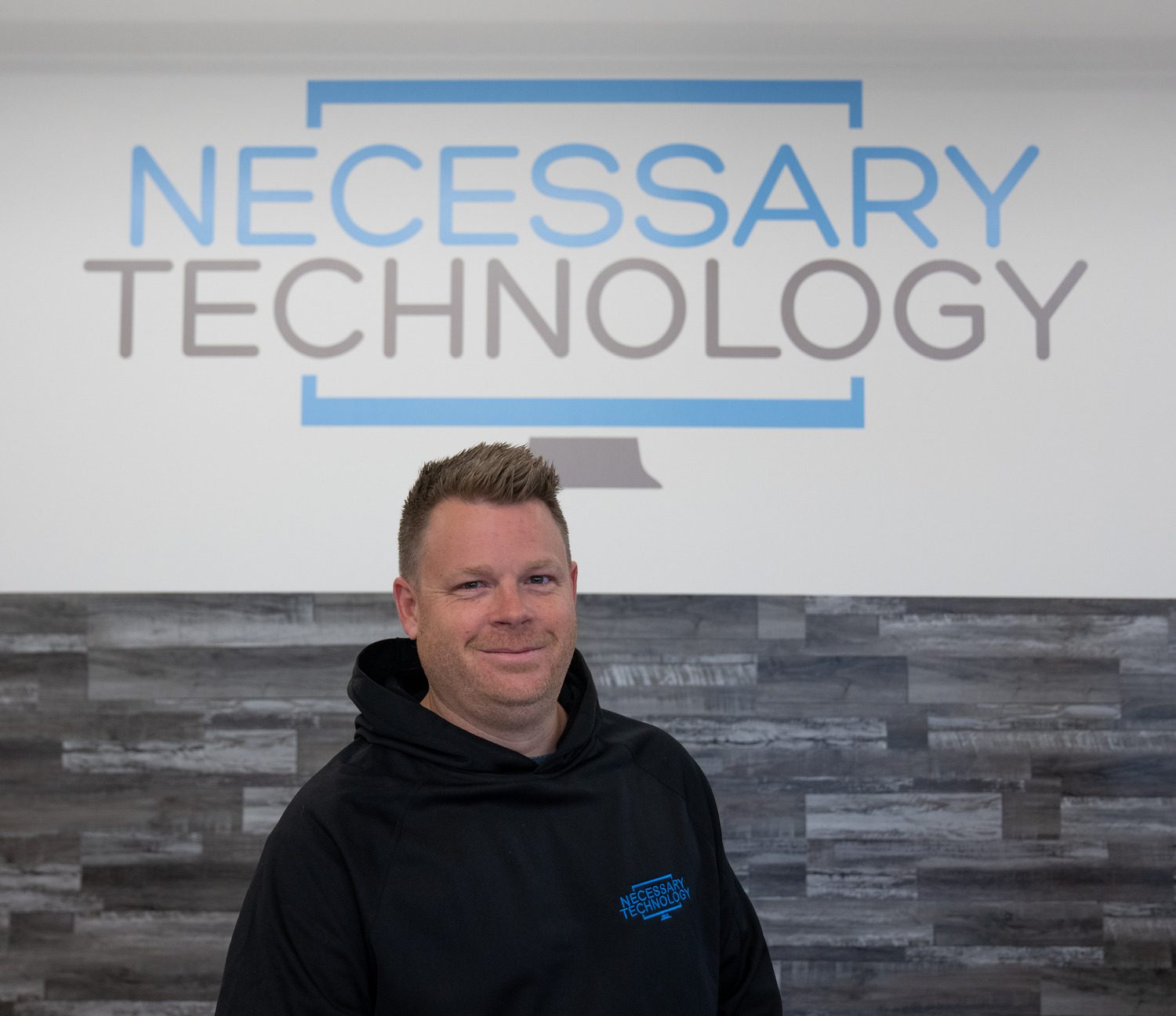 Ready For Your Computer To Just Work?
If your computer is running really slow, isn't getting the job done, isn't up to the latest video game, won't boot, or is infected, it's time to call Necessary Technology.
You can call us at 207-773-8324 now or stop by our store at 334 Forest Avenue in Portland, Maine. Our hours are 9 AM to 5 PM, Monday through Friday.
Start your repair
TESTIMONIALS
What People Are Saying
Called to explain the problem-"we can handle that"…dropped off on a Wed, they called, as they said they would, Friday with a diagnosis…which was explained to me so that even I could understand it…provided a repair time and even surprised me with a repair…days ahead of schedule…extremely pleased with service and fair price!!!!
This company is the BEST. They don't work in a fancy place, they give advice straight from the hip regardless of whether or not they will make money on it. A couple of times they have told me over the phone what to do that does not cost me anything. Just good advice like the kind you'd get from a neighbor who is also a professional in this field. Can't recommend them high enough. Thank you for being there.
Many, many thank yous for being available at my scheduled time and for the quick servicing of my laptop keyboard. Service was completed during the visit. Much to my surprise. I enjoyed interacting with each person there that I had.
They were great! Helped diagnose my computer issues with no charge. I thought my computer was dead after a liquid spill and they saved the day! Would definitely go back and work with them again they were professional, communicative and explained everything I needed to know. I would recommend them!