Windows Desktop PC Computer Repair
What's most important to know is that if your PC is broken, we can diagnose it, fix it, and get you back to work or play quickly and for a reasonable fee. Our customer service first approach makes it easier, faster, and simpler to get your computer repaired than you probably expect. With transparent pricing and free diagnosis, you don't need to have anxiety about how much it will cost you.
Read More
Odds are, you aren't the best person to fix your PC, and that's not due to any real lack on your part. Fixing a desktop PC is a task that requires a strong understanding of both the hardware that your computer is made up of, the firmware that makes those components work, and the software that makes it useful to you. Unless you're fixing PCs all day, every day, like we do, it doesn't make sense to know all these details and have all these esoteric skills. You only need to know how to use your computer as intended, as a tool for getting work done, playing games, streaming media, and interacting with others online. We take care of the maintenance and repairs, much as your mechanic probably takes care of your car's major maintenance and repairs.
What Can Necessary Technology Do?
This is a question that we get asked all the time. Frankly, the list is really long, and this only covers a fraction of it, but these are the things we do most often:
We can 

diagnose your computer's problem

 for free.

We can 

tune up a computer

 that has slowed down from time and use.

We can

 remove Viruses and Malware from infected computers

.

We can 

install a new copy of your Windows operating system

 and make it run like a new machine again.

We can 

Back up your Data

, create 

Proactive Data Backup Plans

, or 

Recover your Data

 if it is accidentally deleted or a Hard Drive fails.

We can 

install more or faster RAM

 to improve speed and performance.

We can 

replace a power supply

 that is failing or has failed.

We can 

replace failing fans and video cards

.
We can do basically anything when it comes to computer repair and maintenance! The Top Reasons Why We're Different
1. Most repair shops with the kind of flexibility and broad expertise we offer charge an hourly rate that can add up fast when you start to consider how long it can take to troubleshoot and diagnose problems.
Necessary Technology diagnoses your technology problems for free. We then quote you a flat fee for your repair. We make less in the short run, but we know that when we provide transparent and affordable rates, you'll be happier and come back to us the next time you need your technology repaired.
2. Many repair shops only fix either Apple or Windows computers, are tied to a particular Windows computer brand, or will only service computers they've sold you.
Necessary Technology can fix any brand of computer, so you can bring any of your devices to us and get the same excellent service. It's harder to keep on top of all the latest technology from every brand, but we know that the convenience of a one-stop solution means you're more likely to come to us for all your tech repairs.
3. Most repair shops talk down to you or "speak geek" at you. This makes what they're doing sound a lot more complicated or difficult than it actually is.
Necessary Technology just talks to you. We want to make sure you understand what we're doing, why it's needed, and how it's going to help. After all, it's your computer; we're just here to make it work for you!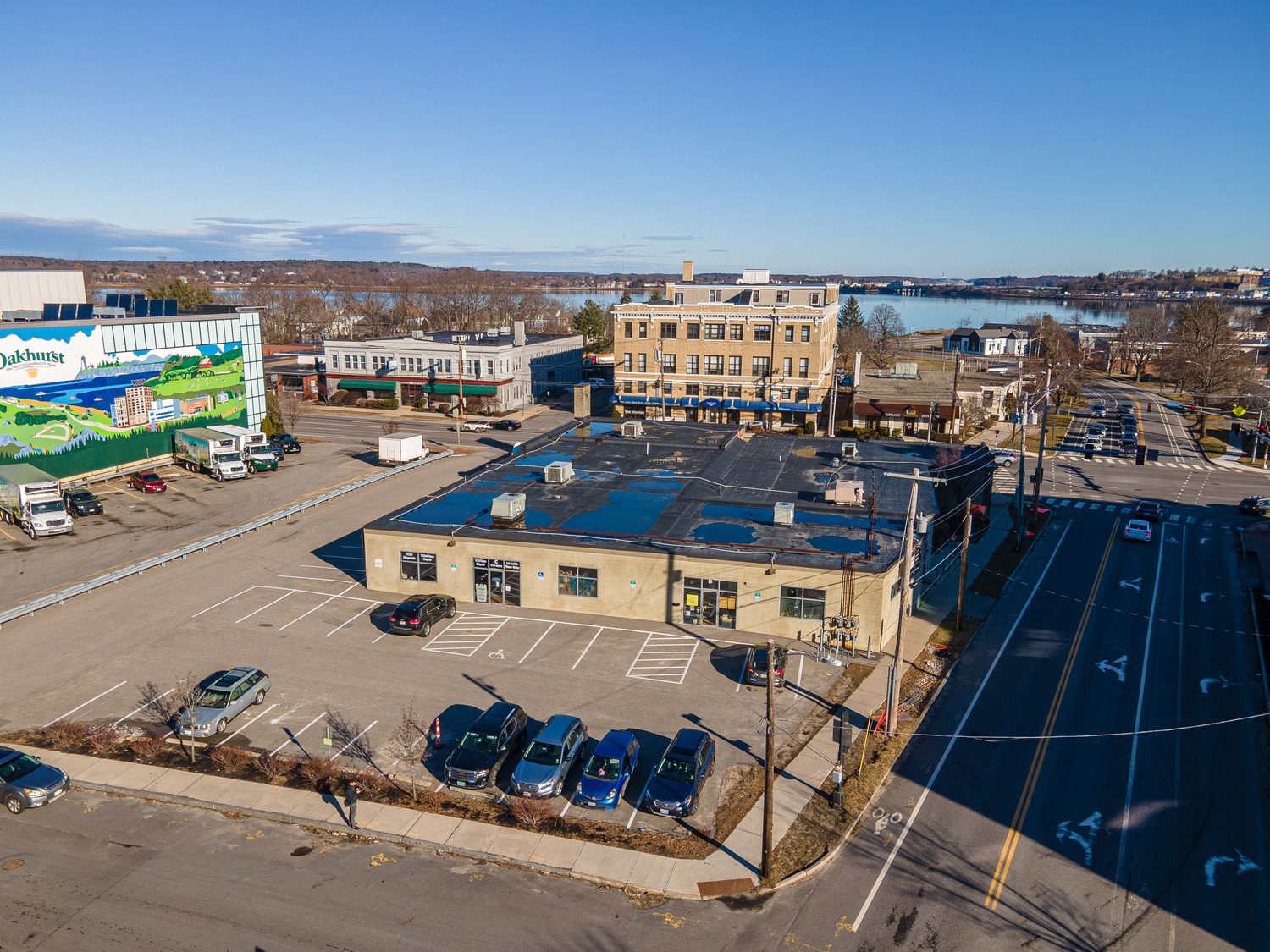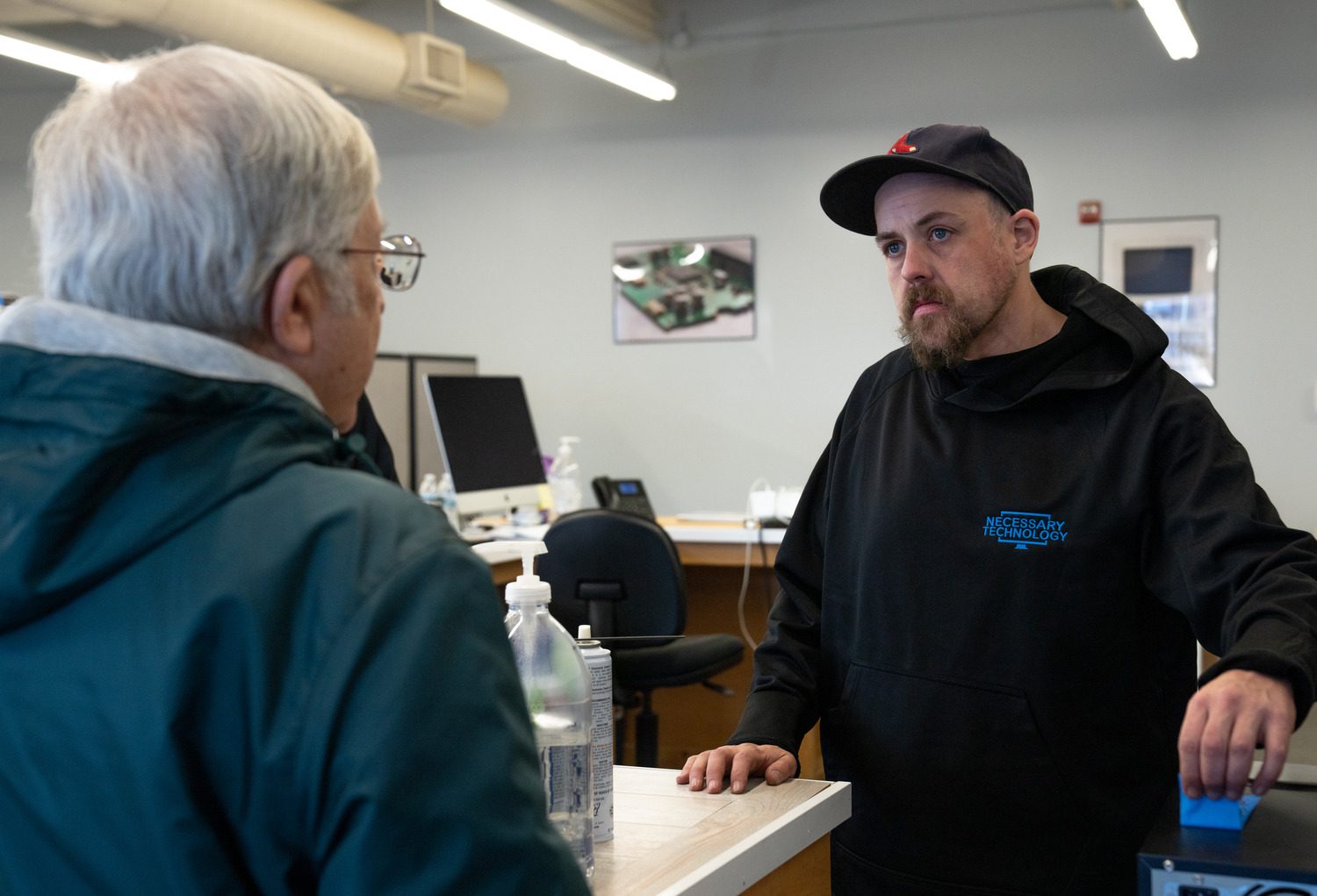 Ready For Your Computer To Just Work?
If your computer is running really slow, isn't getting the job done, isn't up to the latest video game, won't boot, or is infected, it's time to call Necessary Technology.
You can call us at 207-773-8324 now or stop by our store at 334 Forest Avenue in Portland, Maine. Our hours are 9 AM to 5 PM, Monday through Friday.
Contact Us
TESTIMONIALS
What People Are Saying
Probably the best experience I've ever had with a tech repair company. Every single staff member was friendly and knew what they were talking about. Plus they took the time to explain anything I didn't grasp. They saved my MacBook pro twice in a week! Just fab service. Thanks guys!
This team saved my a$$! They restored an old hard drive, manually copied over 16,000 photos and videos and now we have access to all of our kids baby media. I was only charged for a software update, which was required to make the data transfer. I'm feeling so relieved 😎
Very knowledgeable and bent over backwards to help me!
Very, knowledgeable and professional staff. Would definitely recommend.